Go for the Gold! 
You may have heard Eric Fonoimoana's name over the years – after all, he is an Olympic Gold Medalist in Men's Beach Volleyball, bringing home the hardware from the 2000 Olympic Games in Sydney, Australia, and was a driving force on the AVP tour for 16 years. Eric's drive, commitment, and passion have translated to real estate, where he has dedicated himself to becoming one of the South Bay's most successful Realtors, instating his "gold medal standard" in buying and selling homes for his appreciative clients for more than 18 years.
Eric's numerous accolades belie a true professional personality and winning attitude that is the foundation for his career in real estate. Eric is a native of Manhattan Beach, where he grew up participating in Junior Guards, beach volleyball, and beloved community events such as the Hometown Fair. Eric's work ethic is firmly rooted in his past success as a pro athlete, and he is extremely skilled in problem-solving: he loves a challenge and will find the perfect solution no matter the complexity of the issue. Being a part of the Jen Caskey Group at Compass, Eric enjoys working in a resource-rich environment that gives his clients an edge when it comes to decades of experience within the luxury market. Eric is known for his astute business acumen, negotiation tactics, dedication to excellence, and positive, grateful, and kind energy. His dedication to his community is reflected in his commitment to serve; he is the founder and owner of Dig for Kids, an organization that helps underserved youth in both academics and volleyball. Eric is also the owner of Elite Beach Volleyball and a revered local volleyball coach. Eric's passion for living and working in the South Bay offers each of his clients a dedicated partner who is committed to helping them reach their real estate goals, ensuring success one transaction at a time.
Eric is a true local community activist and an honoree in addition to his exceptional abilities as an athlete and realtor. He is the founder/CEO of Dig for Kids. He was named to the UCSB Hall of Fame, Significant Sig by Sigma Chi fraternity, Mira Costa High School Distinguished Hall of Fame, and inducted to the CBVA Hall of Fame.
Eric has raised over $1.5 million for kids in need and continues to work towards bettering the lives of others within and outside the Beach Cities. "My favorite thing about the South Bay is the beach community. We're a town that knows our neighbors and we help each other in times of need."
Interested in using Eric and his Gold Medal services and expertise? Please get in touch with him directly to discuss how his portfolio of services can be customized for your needs.
Jen Caskey Group
805 Manhattan Ave, Ste. 201
Manhattan Beach California 90266
cell: 310-350-5578
Eric@fonoimoana.com
DRE#01432787
Jen Caskey Group is supposed by our broker Compass.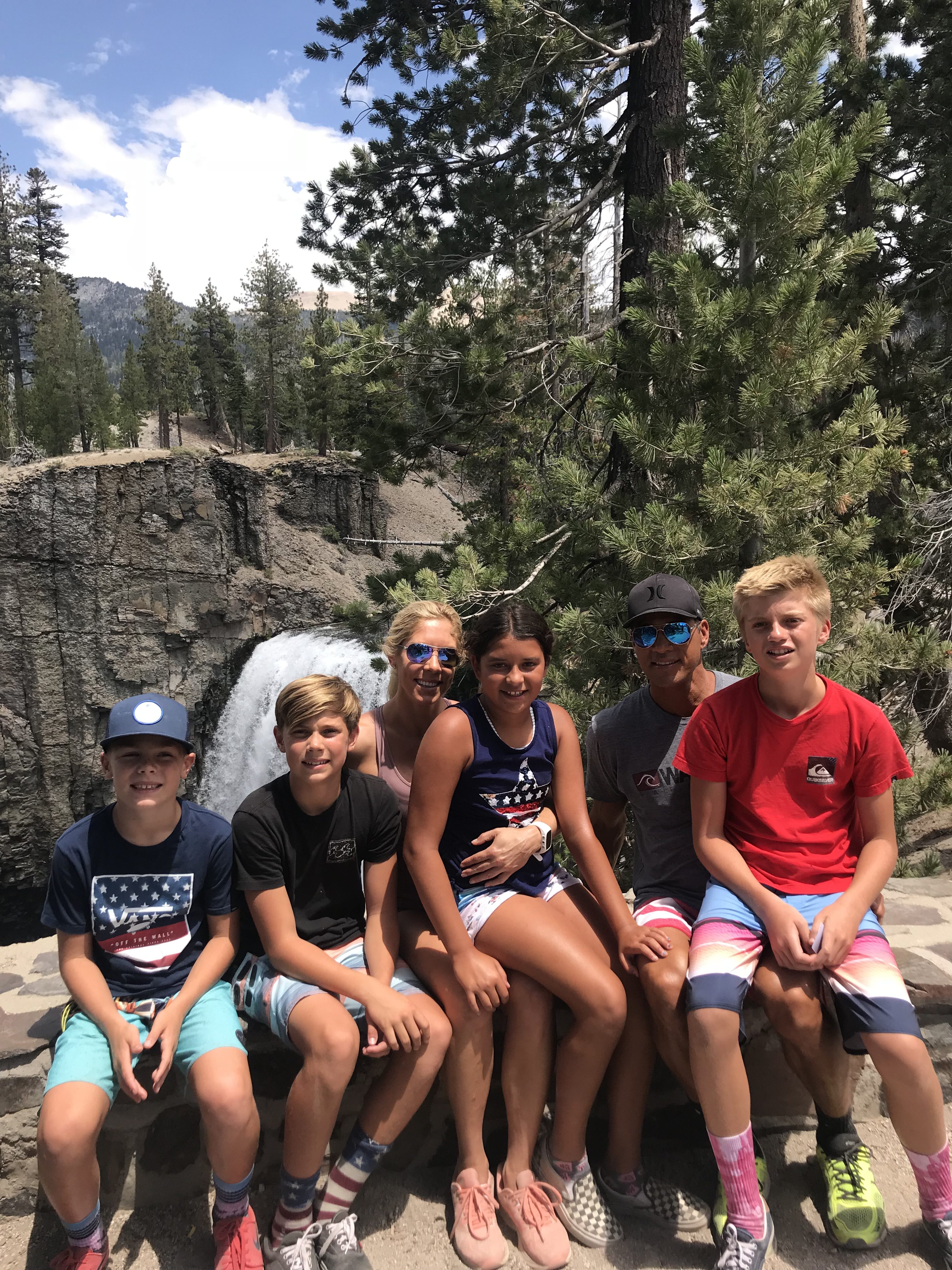 Eric and his family