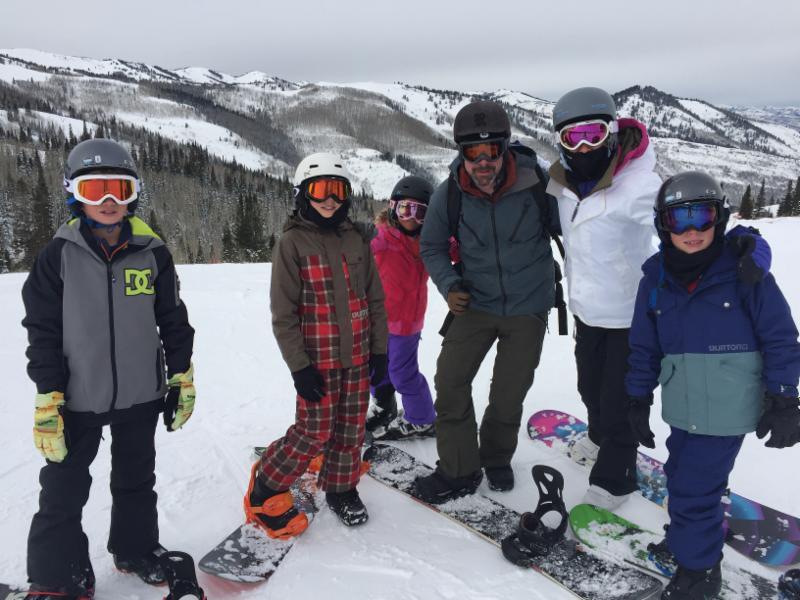 Park City Utah
Our prayer was answered.  The snow was incredible and I think it's even better now. We had a fantastic trip with the kids and enjoyed the powdery snow. The kids are at a great age where their ski/boarding level is good that it's enjoyable to ski with them.
We had a great year and now it's time to make our goals for 2016. We have big plans that include building 2 new brands.  One is related to beach volleyball called "Queen of the Beach".  I earned the "King" and now my goal is to mentor high school girls on how to become the next "Queen of the Beach". My girlfriend,  Lisa is a fitness model/trainer and CFO of Big Restaurant Corporation that is building a fitness brand called "Fierce Lotus".  The idea is to motivate women to have a balanced life through fitness, nutrition, and meditation.  Stay tuned for both exciting adventures and see how you can help us and others. I also will be coaching my Elite Beach Volleyball Club, Mira Costa High School beach team and continue to be a full time real estate agent.
Coming Soon! New Construction
505 14th Street MB
Offered at $4.299 million
This beautifully designed Plantation Style Home should be finished February in 2016.
It's 6 beds/ 5.5 baths and approx. 3850 Sq/ft with Ocean views from the top floor. Lot is around 4000 sq/ft.
South Bay Real Estate News
3 Things You Need To Know:
Hermosa Beach Properties Current Market Overview:
The Hermosa Beach real estate market has 30 Active listings and 24 homes are in Escrow. There were 21 closed sales in December and 6 of them were under 1 million. Hermosa has about 1.2 months of inventory. Most buyers negotiated a 5% discount for their new homes. The average selling price in Hermosa Beach in December has increased from last month to $1,837,000.
Manhattan Beach Properties Current Market Overview:
Manhattan Beach has 59 active listings and 26 properties are in Escrow. There were 22 closed sales in November (1 properties sold under 1 million and 16 over  2 million). Last month, on the avg. home buyers were able to negotiate a 7% discount for their homes. The average selling price in Manhattan Beach Properties was $2,802,000.  Manhattan Beach has 1.9 months of available inventory.
Thank you for tuning in to Manhattan Beach Properties, an informative real estate blog. Please contact our Real Estate Team for more information on how to use our "Gold Medal Services"  for all of your Real Estate needs.  We are here to help you buy or sell your dream home.