Manhattan Beach Properties
If you are looking at Manhattan Beach Properties you have found the place! Hi, I am Eric Fonoimoana lifetime Manhattan Beach resident, Olympic Gold Medalist and the only local Manhattan Beach Real Estate Agent with my name on the Manhattan Beach Pier twice, commemorating winning the Manhattan Beach Open Beach Volleyball tournament two times!
Having grown up in Manhattan Beach and now raising my family in Manhattan Beach, I feel there are few if any communities that offer the lifestyle or beach properties that rival what Manhattan Beach has to offer!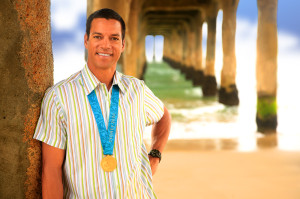 See the full inventory of Manhattan Beach Properties, Hermosa Beach Properties, Redondo Beach Properties, and Palos Verdes Beach Properties by clicking here!
Manhattan Beach Properties & Community:
Beyond some of the best public and private schools in the country (Manhattan Beach schools), Manhattan beach is a community that offers a lifestyle that is the envy of the world. Having traveled the world as one of the best volleyball players of my time, I have witnessed the most exotic locations, cities and beaches. Yet, none of them compare to the life style that Manhattan Beach has to offer!
This includes great local restaurants, bars, and our Top Rated Schools.
Manhattan Beach Properties – Go with a winner
Manhattan Beach Properties and Surrounding Beach Cities:
Manhattan Beach is city bordered by El Segundo, Hermosa Beach, Redondo Beach, Palos Verdes and is considered the center of a region known as the South Bay.
Manhattan Beach Properties, Eric Fonoimoana, and Dig for Kids!
Manhattan Beach Properties Location
Google Maps of Manhattan Beach Properties
Real Estate info for Manhattan Beach.
Beach Properties